Work in Progress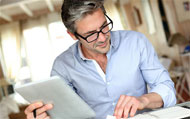 This section allows a constant communication and sharing of information among the project partners as far as the activities for the different intellectual outputs are concerned.

Each project partner upload this section of a three months basis.
Back to the Work in Progress List
click here for the printable version

Partners' Institution:
Pixel

Project's period (from/to):
01 September 2014 - 31 August 2016

Activity concerned:
TA 3 - Exploitation

Objectives of activities carried out:
The project partners will be committed to carry out activities in order to promote the project sustainability. A sustainability plan will be adopted among the consortium aiming to:
• Promote the Portal through the exchange links with Portals addressing similar issues (e.g. Portals providing educational materials for teachers; portals containing job offers etc.)
• Promote the among public authorities and key policy makers in order to gain institutional consensus and promoting the insertion of project results in policies for Education.
• Involve new members as associated partners

Description of activities carried out:
Pixel created the templates and forms to be used by the partners for carrying out the exploitation activities.
The partners are currently involving the associated partners and collecting exploitation links.
Pixel is also in charge of the collection of the exploitation material produced by the partners and of its uploading on the project portal

Outcomes:
The following forms have been created and are available on project website:

TA3.A - Associated Partners Letter.doc
TA3.B - Associated Partners Form.doc
TA3.C - Guidelines for writing the Yearly Exploitation Report.doc

Pixel uploaded the material on the project portal keeping the exploitation section up to date.

Evaluation of the work undertaken:
All the tasks foreseen at this stage of the project in the framework of the Transversal Activity 3 have been carried out in due time and they are the basis for the future exploitation activities.