Entrepreneurship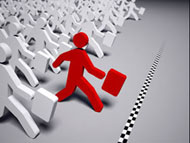 This section provides access to:
- online courses to promote entrepreneurship
- crowdfunding plartforms to fund entrepreneurial ideas in different economic sectors.
The courses and platforms were identified and reviewed by the project experts and should be used by the students with the support of their teachers.
Back to the Crowdfunding Platforms List

Name of the Platform
Indiegogo

Description:
Indiegogo is democratizing the way ideas get funded and realized across the globe. Indiegogo mission: to empower everyone to change the world, one idea at a time. We provide the tools to help campaigns—large and mainstream, or small and personal—boost the awareness and funds to get there.

Web site:

Language of the Platform:
English

Initiatives supported:
No profit

Area Covered:
Worldwide

Registration Fee:
No fee