Entrepreneurship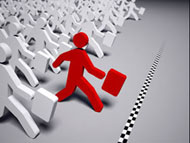 This section provides access to:
- online courses to promote entrepreneurship
- crowdfunding plartforms to fund entrepreneurial ideas in different economic sectors.
The courses and platforms were identified and reviewed by the project experts and should be used by the students with the support of their teachers.
Back to the Crowdfunding Platforms List

Name of the Platform
Goteo

Description:
Goteo is a social network for crowdfunding and distributed collaboration (services, infrastructures, microtasks and other resources) for encouraging the independent development of creative and innovative initiatives that contribute to the common good, free knowledge, and open code.

Goteo supports projects with social, cultural, scientific, educational, technological, or ecological objectives that generate new opportunities for the improvement of society and the enrichment of community goods and resources.

Web site:

Language of the Platform:
English
French
Italian
Spanish

Initiatives supported:
No profit
Profit

Minimum contribution to be requested:
The minimum amount in order for a project to be published on Goteo is around 3.000€.

Maximum contribution to be requested:
There is no upper limit

Area Covered:
Worldwide