Entrepreneurship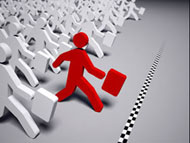 This section provides access to:
- online courses to promote entrepreneurship
- crowdfunding plartforms to fund entrepreneurial ideas in different economic sectors.
The courses and platforms were identified and reviewed by the project experts and should be used by the students with the support of their teachers.
Back to the Online Courses List

Title of Online Course:
Come avviare la mia impresa

Description:
The online course will guide you into how could you start yuor activity, from the business plan to all the activity that the italian law required.

Name of Producer
Progetto Trio – www.progettotrio.it

Date of Production:
03/04/2015

Duration of the online course:
4h and 30 minutes

Language of the online course:
Italian

Web site: