Aptitude Tests

These tests measure the aptitudes of the students.

These tests, identified and reviewed by the project experts, should be used by teachers and school counsellors to support students in the identification of their aptitudes.
In this context an aptitude can be defined as a component of a competency to do a certain kind of work at a certain level, which can also be considered "talent". Aptitudes may be physical or mental. Aptitude is not developed knowledge, understanding, learned or acquired abilities (skills) or attitude. The innate nature of aptitude is in contrast to achievement, which represents knowledge or ability that is gained through learning.
Back to the Aptitude Tests List

Title of Test:
Spatial orientation test

Image: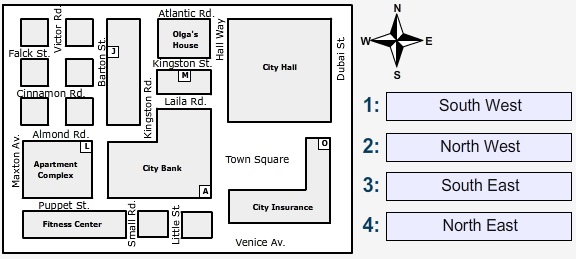 Type of test:
Spatial ability

Website of the Test

Name of Author(s):
Aptitude-test.com

Language/s of the tool:
English

Description:
Ten questions (MCQ) to be answered in seven minutes. For each question is shown a map with streets, buildings, some points underlined by a letter. It describes the journey of a character from a point on the map and then asks a question about the place of arrival, the cardinal point the character faces, the position of a point according to the character…
The feedback shows the number of right and wrong answers and provides a correction.

Tags or Key Words:
Spatial orientation

Translation of the test:

Partners' Institution:
INFOREF