Work in Progress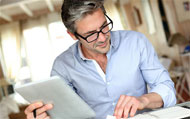 This section allows a constant communication and sharing of information among the project partners as far as the activities for the different intellectual outputs are concerned.

Each project partner upload this section of a three months basis.
Back to the Work in Progress List
click here for the printable version

Partners' Institution:
RENASUP

Project's period (from/to):
01 September 2014 - 31 August 2016

Activity concerned:
TA 1 - Management

Objectives of activities carried out:
The project management and coordination will involve the project partners in the following activities:
- Participation of 4 transnational meetings. The next one will take place in Paris. It is up to RENASUP to organize it.
- Update of the project website: aptitude test / information about schools involved in the School&Work project.
- In progress reporting activities (yearly reports).
- Dissemination via social networks (twitter, Facebook), e-mails to the network of contacts and publications on websites (RENASUP, RENAPEC).

Description of activities carried out:
- RENASUP attended the kick-off meeting in Florence organized by PIXEL.
- RENASUP has submitted the best practice dissemination report.
- The team project is providing information about practical stay in Paris, for the second kick-off meeting.
- RenaSup attended the third meeting in Zaragoza
- RenaSup attended the last meeting, in Florence

Outcomes:
-We organized a meeting with the director of CERFAL Ile-de-France, in order to share reflection on the progress made by the project, and create 2 interactive wizards. We met our others partners, by skype.
-The first intellectuel output is completed, except the testing activity. We sent the questionnaires to counsellors and teachers.
- All the intellectual outputs are completed

Evaluation of the work undertaken:
RENASUP is satisfied with the project management.