Work in Progress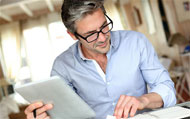 This section allows a constant communication and sharing of information among the project partners as far as the activities for the different intellectual outputs are concerned.

Each project partner upload this section of a three months basis.
Back to the Work in Progress List
click here for the printable version

Partners' Institution:
RENASUP

Project's period (from/to):
01 December 2014 - 31 August 2016

Activity concerned:
2 - Toolkit "Skills to succeed in the job market"

Objectives of activities carried out:
The second intellectual output is the toolkit "Skills to succeed in the job market" that will be designed, implemented and made available to be used by schools counsellors and teachers to plan and implement personalized guidance services to motivate students at risk of early school leaving to complete their studies, through the analysis of the skills that are fundamental to enter and succeed in the job market and that are provided at school.
The Toolkit is divided in 3 Areas:
Area 1 – European Job Profiles
Area 2 – Necessary Skills
Area 3 – Entrepreneurial spirit

Description of activities carried out:
- Project team discussed the aims of the intellectual output 2 and the way to collect 10 job profiles that are most requested at national and at European level.

Outcomes:
- Uploading on the project portal of 10 job profiles.
-RENASUP will involve a testing group of ten teachers and a few school counselos, in the use and evaluation of that output.

Evaluation of the work undertaken:
- The first task (10 job profiles) is completed.
- The second tast (collection of information, tools and learning objects on how to promote entrepreneurial spirit among students) is ongoing.