Job Profiles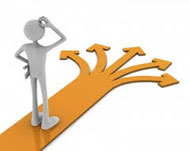 The most researched job profiles have been identified in 6 countries. For every profile, the related skills have been listed.
Teachers and school counsellors should use the information provided to enhance students' motivation underlining the consistency between what is learnt at school and the skills required by the labour market.
For every country the most researched job profiles are presented providing information on the related qualifications, knowledge, skills, competences and personal attitude.

NAME OF THE JOB PROFILE:
Mechanic

Description of the job profile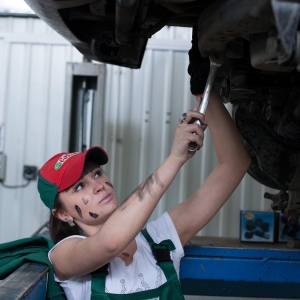 Maintains service operations by inspecting and maintaining vehicles.
Auto mechanics normally inspect, maintain or repair any of a vehicle's systems, from its body to engines and electrical or computer systems

Economical sector
Tertiary

Country
Spain

Qualifications required
Higher education of at least 1 or 2 years:
- VT Mainteinance of self-propelled vehicles
- VT Electromechanics
- VT Electromechanical maintenance

Total number of training hours
2000

Knowledge
| | | |
| --- | --- | --- |
| Knowledge | Description | Level |
| Accounting | Budget elaboration and recording accounting documents | Level 4 |
| Knowledge of materials/goods and techniques/procedures | Good knowledge of the use, maintenance, etc. of materials, tools, spare parts, etc. | Level 5 |
| Law | Knowledge of main principles of safety at work and safety standards | Level 6 |
| Sciences and Mathematics | Good knowledge of Electricity and Physics applied to their work | Level 6 |
| Sciences and Mathematics | Excellent knowledge of motor vehicle technology | Level 8 |

Skills
| | | |
| --- | --- | --- |
| Skill | Description | Level |
| Analytical thinking | Good problem-solving skills to find faults and alternative solutions | Level 7 |
| Customer care | Good communication and customer service skills | Level 6 |
| Languages | Ability to interpret instructions in English. Technical English | Level 4 |
| Manual dexterity | Be able to work with different vehicles and tools | Level 7 |
| Personal/behavioural skills | Ability to work quickly and pay attention to detail. Reasonable level of fitness | Level 6 |
| Stock management | Storage tools and materials | Level 5 |

Competences
| | | |
| --- | --- | --- |
| Competence | Description | Level |
| Communication competences | Good communication with team members, clients, etc. | Level 6 |
| Customer care | Working in a customer oriented way | Level 6 |
| Maintaining of equipment | Keeping tools and machinery ready to be used | Level 6 |
| Organisational competences | Resources (tools, materials, etc.) organization and tidiness. Time planning. | Level 5 |
| Problem solving | Resolution approach, dealing with problems and urgent situations | Level 7 |

Previous Experience
6 months to 2 years

Personal Attitude
Good physical condition for moderate activity