Job Profiles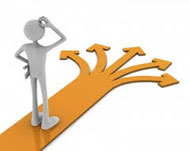 The most researched job profiles have been identified in 6 countries. For every profile, the related skills have been listed.
Teachers and school counsellors should use the information provided to enhance students' motivation underlining the consistency between what is learnt at school and the skills required by the labour market.
For every country the most researched job profiles are presented providing information on the related qualifications, knowledge, skills, competences and personal attitude.

NAME OF THE JOB PROFILE:
Customer service representative

Description of the job profile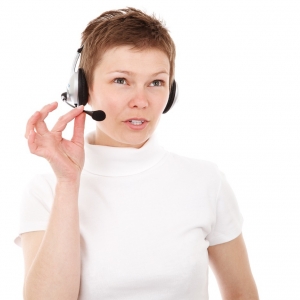 A customer service representative interacts with a company's customers to provide them with information to address inquiries regarding products and services. In addition, they deal with and help resolve any customer complaints. For instance, a customer representative may assist you in opening an account or help you to resolve a problem if you cannot access your account or if your order never arrived. Usually, customer service representatives gather their information via a telephone call.

Economical sector
Tertiary

Country
Spain

Qualifications required
Secondary education or higher education of at least 1 year

Total number of training hours
0 to 4000

Knowledge
| | | |
| --- | --- | --- |
| Knowledge | Description | Level |
| Accounting | Basic knowledge of invoicing, elaborate a budget, etc. | Level 4 |
| Business and Economics | Knowledge of company´s policy | Level 7 |
| Knowledge of materials/goods and techniques/procedures | Knowledge of company's products and services | Level 7 |
| Law | Knowledge of refund and guarantees rules | Level 6 |
| Psychology and Socio-pedagogy | Knowledge of Sociology applied to business | Level 5 |
| Sales and Marketing | Knowledge of the company´s marketing strategy, special promotions, etc. | Level 5 |

Skills
| | | |
| --- | --- | --- |
| Skill | Description | Level |
| Back-office | Clerical skills: data entry, typing, filing, phone communication, etc. | Level 6 |
| Communication skills | Excellent communication skills to answer customers clearly. Active listening, writing skills. Understanding and communicating information effectively in different ways (writing, by phone, or face to face). | Level 8 |
| Customer care | Answering customer questions and complaints in a helpful and professional manner, customer retention skills, customer relationship management | Level 7 |
| Computer Skills | Computer dexterity: e-mail, Microsoft-office, etc | Level 7 |
| Languages | Some companies request the use of other languages to provide service to foreign consumers | Level 7 |
| Personal/behavioural skills | Patient and politeness, ability to create positive interactions. Professional in the interaction with customers | Level 7 |
| Problem solving skills | Ability to solve incidents, determinig solutions to a customer's problema and giving alternatives. | Level 8 |

Competences
| | | |
| --- | --- | --- |
| Competence | Description | Level |
| Communication competences | Handling relations with customers | Level 7 |
| Customer care | Interpersonal ability, customer retention approach | Level 6 |
| Organisational competences | Work planification, organization of the workspace | Level 4 |
| Personal/behavioural competences | Professionalism | Level 6 |
| Problem solving | Handling problems, complaints and new situations | Level 7 |

Previous Experience
0 to 5 years (depending on qualifications required)

Personal Attitude
Some companies request good presence