Job Profiles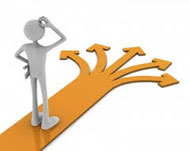 The most researched job profiles have been identified in 6 countries. For every profile, the related skills have been listed.
Teachers and school counsellors should use the information provided to enhance students' motivation underlining the consistency between what is learnt at school and the skills required by the labour market.
For every country the most researched job profiles are presented providing information on the related qualifications, knowledge, skills, competences and personal attitude.

NAME OF THE JOB PROFILE:
Welder

Description of the job profile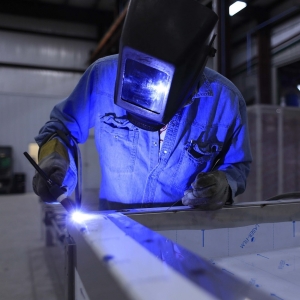 Responsible for permanently joining metal parts using high heat application to form a permanent bond. May specialize in one of hundreds of different processes of welding to join metals together.

Economical sector
Tertiary

Country
Spain

Qualifications required
Secondary education and specific training courses or higher education of at least 1 year:
- VT Welding and Boilermaking

Total number of training hours
300 to 2000

Knowledge
| | | |
| --- | --- | --- |
| Knowledge | Description | Level |
| Business and Economics | How to run a small company. Business management | Level 4 |
| Graphics and design | Knowledge of technical drawing to interpret manuals and plans. | Level 4 |
| Knowledge of materials/goods and techniques/procedures | Excellent knowledge of material characteristics, equipment, tools, welding machines, Steel structures, etc. Also is very useful to have notions about the sector of activity the welder is working on. | Level 8 |
| Law | Knowledge of safety standards at workplace, how to act against potential dangers | Level 5 |
| Maintaining/Constracting structures | Assembly, repair and maintenance of parts of metallic constructions | Level 8 |
| Sciences and Mathematics | Basic knowledge of electricity systems | Level 3 |
| Supervising others | Quality control of process and final works | Level 7 |

Skills
| | | |
| --- | --- | --- |
| Skill | Description | Level |
| Languages | Technical English | Level 7 |
| Managing safety rules | Risks prevention awareness, understanding of safe working practices. | Level 8 |
| Manual dexterity | Ability to work accurately, handling machinery and good hand-to-eye coordination | Level 8 |
| Mathematical skills | Good maths skills to work out measurements, make calculations | Level 6 |
| Personal/behavioural skills | Ability to work without direct supervisión and also, to interact with clients, final supervisors, etc. | Level 5 |
| Problem solving skills | Excellent ability to solve problems quickly | Level 7 |
| Using of technical tools | Ability to understand and interpret technical plans and drawings | Level 5 |
| Maintaining-Constracting structures | Structures assembling | |

Competences
| | | |
| --- | --- | --- |
| Competence | Description | Level |
| Adaptability | Flexibility | Level 4 |
| Initiative/entrepreneurship | Proactivity | Level 4 |
| Organisational competences | Organization (time, work, etc.) | Level 4 |
| Organisational competences | Tidiness | Level 6 |
| Teamworking | Team work | Level 5 |

Previous Experience
2 to 5 years