Entrepreneurship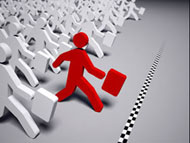 This section provides access to:
- online courses to promote entrepreneurship
- crowdfunding plartforms to fund entrepreneurial ideas in different economic sectors.
The courses and platforms were identified and reviewed by the project experts and should be used by the students with the support of their teachers.
Back to the Crowdfunding Platforms List

Name of the Platform
Ulule

Description:
The crowdfunding platform Ulule funds all sorts of projects such as video games, recording of albums, humanitarian missions... It has been lauched in October 2010, and since its launch, aproximately 9000 projects have been financed thanks to users from all over the world.

Web site:

Language of the Platform:
English
French
Italian
Spanish

Initiatives supported:
Profit

Minimum contribution to be requested:
5 €

Maximum contribution to be requested:
There is no maximum budget allowed for a project, but it is important to be realistic when evaluating the budget needs.

Area Covered:
Worldwide

Maximum Duration in days:
90 days

Registration Fee:
The registration is free.