Entrepreneurship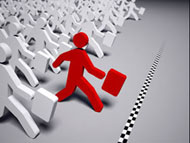 This section provides access to:
- online courses to promote entrepreneurship
- crowdfunding plartforms to fund entrepreneurial ideas in different economic sectors.
The courses and platforms were identified and reviewed by the project experts and should be used by the students with the support of their teachers.
Back to the Online Courses List

Title of Online Course:
Emprender en la escuela

Description:
Emprender en la escuela (Entrepreneurship at school) is a programme of the regional government of Aragon for the training of future entrepreneurs among the Vocational Training and Secondary Education students.

Education and Training centres enrol themselves in the programme and choose different workshops depending on those skills and knowledge they want to focus on. Each workshop is given by external professionals that work as teachers and tutors.

Some of the topics are the following:

- Discovering talent
- Improving your personal brand
- Business ideas, how to generate them
- Marketing policies
- Making a business plan and a viability plan
- How to set up an e-commerce
- Methodology to forecast our offer and demand
- Mobile applications to create a company

Students must create a company project by groups that will compete in the contest "Premios Emprender en la Escuela" (Entrepreneurship at school Awards). The contest will reward the most viable and planned company projects.

Name of Producer
Aragonese Development Institute together with the Education, Univeristy, Culture and Sport Department of the Regional Government of Aragon.

Date of Production:
Yearly since 2002

Duration of the online course:
2 hours

Language of the online course:
Spanish

Web site: