Entrepreneurship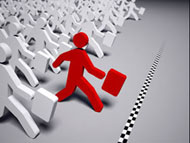 This section provides access to:
- online courses to promote entrepreneurship
- crowdfunding plartforms to fund entrepreneurial ideas in different economic sectors.
The courses and platforms were identified and reviewed by the project experts and should be used by the students with the support of their teachers.
Back to the Online Courses List

Title of Online Course:
Mooc Effectuation

Description:
The main goal of this free Mooc is to bring the effectuation logic to participants, through Philippe Silberzahn oral intervention, who is an entrepreneurial teacher at EM LYON Business School. He introduces entrepreneurial issues through practical examples and basic concepts.

The first week is dedicated to entrepreneurial myths, challenged by effectuation logics. The next week is dedicated to a general overview of effectuation reasoning. During the third week, participants study issues related with entrepreneurial process, which means how effectuation logic makes great entrepreneurs. The last classes (fourth and fifth weeks) emphasize several concepts of effectuation reasoning.

Participants can pass a test, in order to receive a lucrative certification. Every week is dedicated to specific themes and participants are free to organize his time to check the classes' resources, and implement activities.

Name of Producer
EMLyon Business School

Date of Production:
2011

Duration of the online course:
5 weeks

Language of the online course:
French

Web site: