Aptitude Tests

These tests measure the aptitudes of the students.

These tests, identified and reviewed by the project experts, should be used by teachers and school counsellors to support students in the identification of their aptitudes.
In this context an aptitude can be defined as a component of a competency to do a certain kind of work at a certain level, which can also be considered "talent". Aptitudes may be physical or mental. Aptitude is not developed knowledge, understanding, learned or acquired abilities (skills) or attitude. The innate nature of aptitude is in contrast to achievement, which represents knowledge or ability that is gained through learning.
Back to the Aptitude Tests List

Title of Test:
Job-Match Quiz

Image: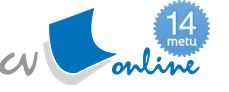 Type of test:
Numerical reasoning
Verbal reasoning
Sensory

Website of the Test

Name of Author(s):
Alma Media OYJ – one of the leading Finnish media concerns listed on Helsinki stock exchange.

Date of Production:
2015-02-02 17:05:00

Language/s of the tool:
English
Lithuanian

Description:
29 multiple-choice questions concerning your
personality, preferences and attitudes in work related areas.

The test takes about 15 minutes to complete.

Tags or Key Words:
Compatible career paths

Translation of the test:

Partners' Institution:
Lithuanian University of Educational Sciences