Skills Tests

These tests assess the students' skills.

These tests, identified and reviewed by the project experts, should be used by teachers and school counsellors to support students in the identification of their skills.
A skill is a learned ability to carry out a task.

Title of Test:
Test de trabajo en equipo

Image: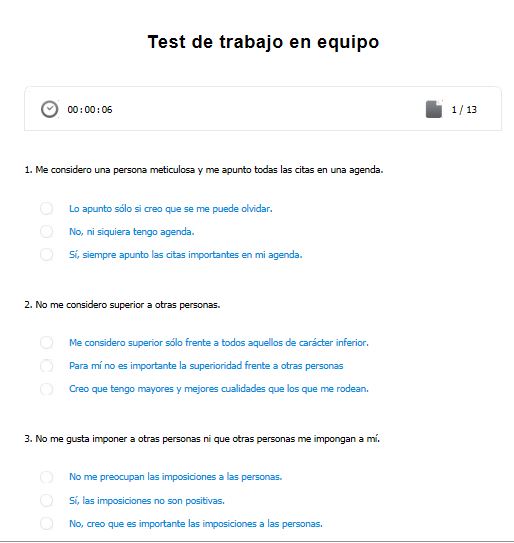 Skills Addressed:
Interpersonal and civic competences

Website of the Test

Language/s of the tool:
Spanish

Description:
This test consists of 50 multiple choice questions addressed to find out how good the person is at team working. At the end, the person receives some feedback regarding its inclination to work individually or as part of a group, both in small and big projects.

Tags or Key Words:
teamwork

Translation of the test:

Partners' Institution:
Confederación de Empresarios de Aragón (CREA)