Test Online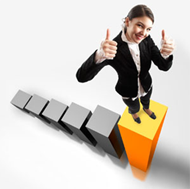 These tests identify students' abilities and inclinations.
These tests, produced by the project experts, should be used by teachers and school counsellors to support students in the identification of their abilities and inclinations with the purpose to support their motivation and future employability.

Title of Test:
Discover myself

Description:
The proposal that had been suggested keeps in mind:
• At school counselors, teachers often work with a class with pupils in difficulties and real risk of early school leaving
• In this wizard the skills and attitudes (soft skills, skills in relationships, problem solving skills, attitudes) are divided in different areas and questions have been mixed in this wizard test.
• The profile of the student related to the whole score suggests the type of operation to be carried out both teachers to counsellor, and teachers and counsellors can also work on specific areas .
Also if for each of them they can find the profiles of students, the work for teachers and counsellors must be driven on the whole profile of the student. In fact the questions about attitudes in some cases contain references also to soft skills, problem solving, the relational skills. For example, if the student likes the computer science and technology, this attitude is related , in a positive or negative sense ( depending on the answers given) , to the ability to solve new situations(question 25) to the ability to collaborate(question 1) to the flexibility faced to new situations question 16).