Test Online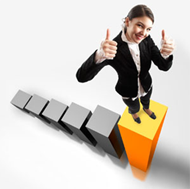 These tests identify students' abilities and inclinations.
These tests, produced by the project experts, should be used by teachers and school counsellors to support students in the identification of their abilities and inclinations with the purpose to support their motivation and future employability.

Title of Test:
Essential Skills and Attitudes

Description:
This questionnaire is designed to identify students' essential skills: problem solving, communication, social skills and attitudes. The results of the questionnaire are a tool for the student, his or her teachers and career counsellors to gain a general impression of the student's skills and find out different skill levels.

The evaluation indicates the positive traits measured by problem-solving, communication skills, social skills and personal preference fields. If a maximum number of points is collected during testing, it is likely that the person has a high level of skills in a certain field. If the number of collected points is lower, the level of skills is either medium or low. In order to identify which characteristics are missing or need improvement, it is recommended to view individual answers of the respondent.