Test Online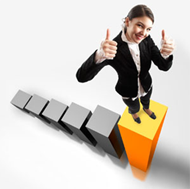 These tests identify students' abilities and inclinations.
These tests, produced by the project experts, should be used by teachers and school counsellors to support students in the identification of their abilities and inclinations with the purpose to support their motivation and future employability.

Title of Test:
Quels domaines d\'activités sont faits pour moi?

Description:
L'objectif de ce test est de vous permettre de découvrir vos domaines d'activité dominants, à partir de vos centres d'intérêt. Il est un outil d'aide à l'orientation professionnelle et peut constituer une démarche préalable à un entretien avec un professionnel du conseil en orientation.
Ce test d'intérêts te propose d'évaluer une série d'affirmations relevant de sept domaines professionnels différents et te permet d'en apprendre plus sur tes intérêts.