Associated Partners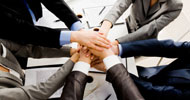 As a result of the exploitation activity a number of associated partners officially joined the project in order to contribute to the improvement of the project impact on their target groups and to ensure the project sustainability by continuing using the project deliverables in the next years.

The associate partners of the School&Work project are organizations interested in the prevention of early school leaving. All associated partners share the project objectives and are willing to contribute to their achievement.

Institutions and organisations interested in becoming associated partners of the School&Work project can contact the national coordinators of the project.
Back to the Associated Partners
NAME OF THE ORGANISATION
Fondazione Don Lorenzo Milani
TYPE OF INSTITUTION
Foundation
CITY
Florence
Firenze
Via Emidio Spinucci 19
Italy
ADDRESS
Via Emidio Spinucci 19
NAME OF CONTACT PERSON
Michele Gesualdi
BRIEF DESCRIPTION OF THE ORGANISATION
The foundation is the direct heir of the priest and educator Don Lorenzo Milani, founder of the School of Barbiana in 1967 and author of the book "Letter to a Professor." The Foundation is responsible for school reform, teacher training and combat dispersion.
HOW THE ORGANISATION WILL CONTRIBUTE TO THE DISSEMINATION AND EXPLOITATION OF THE PROJECT RESULTS
Dissemination of results between schools, teachers, students and cultural groups participating in the foundation; provision of materials and tools on the official website of the foundation.