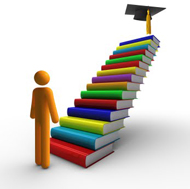 The module focuses on the psychological aspects to be addressed and taken into account to understand the pupils' personal aptitudes and characteristics, to identify those aspects that must be considered to personalize their education path, motivation to study and the risk factors that can lead to the decision of abandoning school.
Understanding pupils

Chapter 1: Introduction
How to understand pupils.
The approach that each pupil is unique with his authentic experience, personality and expectations should help a teacher to personalize teaching and counselling, to select appropriate learning/teaching methods, strategies. When pupils find learning to be a struggle, teachers are obliged to do what they can to make it easier. Being aware of learning style preferences and building them into instructional planning is one way to do this. Each modality preference (visual, auditory, kinaesthetic, or tactual) may present challenges to learning, but each also offers opportunities for personalizing and ought to be considered during instructional planning

Brianne Vigen (EDSE 3204) point out the following strategies that are effective and should be used in get-ting to know the pupils:

1. Talking to the pupils. The purpose of this strategy would be to establish a comfortable verbal rapport with pupils so they feel comfortable expressing their concerns as well as participating in the class activities. By talking to the pupils teachers may learn about their interests, values, inclinations and atti-tudes.

2. Observing the pupils. It helps teachers to understand how pupils interact with each other and what kind of communication problems they have. Observing behaviour is also a way to survey pupils' personalities.

3. Tracking the pupils' learning and other activities achievements. It helps teachers to see the progress of pupils' activities, the problems which they face, to project learning/teaching and counselling methods for the class, to personalize the tasks. A teacher can see what subjects an individual pupil needs help with.

4. Giving the pupils questionnaires. Psychological, assessment questionnaires, ability, interactive Wizard tests help to identify pupils' hidden potentials, to assess their existing skills, to identify the main areas of necessary improvement, to deal with the pupils at risk of early school leaving and motivate them to continue their educational path at school.

5. Getting involved the pupils in extracurricular activities. It helps to unveil pupils' hidden potentials and aptitudes, to understand their inclinations and interests better. It gives teachers more possibilities to establish closer contacts with the pupils, to learn more about their needs and even to become role models for the pupils outside the classroom.

6. Having a bulletin board in the classroom that features a pupil of the week. The purpose of this is that each pupil can represent himself and feel special for the week. The teacher and other pupils can get to know the pupil's interests and needs.

7. Using icebreaker games. It helps to know the pupils, to let them get to know each other, get involved into the activities and to feel more comfortable in the classroom.

Any strategy or behaviour change approach is influenced by the degree to which it responds to pupils' needs.
Online Resources


Comments on this section
In order to post a comment it is compulsory to be logged in.
Date: 2016.09.13
Posted by Aneta - Lithuania
It provides a lot of useful information that is essential towards pupils' understanding.
Date: 2016.09.13
Posted by Beata Višniak-Bakšienė - Lithuania
This section contains specific information that makes it possible to define the classes' structure, provides future activities and direction.
Date: 2016.08.03
Posted by L. Barrada - Spain
For the e-learning package, I am sure I will use some of the chapters in the near future. I keep them to use them with my own resources.
Date: 2016.07.10
Posted by Palumbo Luana - Italy
This section is very important because it gives all the tools to understand the pupils' needs, the level of their skills, their dreams about a future job. For teachers it is also useful because it offers a series of tests to know and exalt the pupils' potentialities. Teachers can also inform pupils about the concrete possibilities of working and living abroad.
The contents of the package are undoubtedly very useful, because they permit the deep knowledge of all the possibilities offered by the labour market.
In particular the "Job profiles section offers an exhaustive explanation of how the labour market requests new profiles or is modifying the existing ones., Finally it will be important to improve the section of test so students can start to think about their skills and aptitudes

Date: 2016.07.07
Posted by I. Jacquard - France
The contents are really interesting and there are a lot of online resources.
Date: 2016.07.06
Posted by Emanuela Gheorghiu - Romania
The first module Understanding pupils highlights important theoretical psychological aspects which should be considered in order to understand and identify students' personal aptitudes and characteristics; these aspects are useful when personalizing students' education pathway towards the most suitable career and life style for them.
The last chapter strikes a balance between theory and practice by providing teachers and counsellors with best practices, experiences and success stories related to career planning, guidance and counselling.