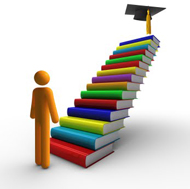 The module focuses on the psychological aspects to be addressed and taken into account to understand the pupils' personal aptitudes and characteristics, to identify those aspects that must be considered to personalize their education path, motivation to study and the risk factors that can lead to the decision of abandoning school.
Understanding pupils

Chapter 2 - Different roles: teachers, counsellors, psychologists
How to create a staff.
School staff plays the most important role in developing the provision of career education and guidance at school. Most schools form up a staff for career education and guidance from different subject teachers, carrier guidance counsellors, psychologists and special education teachers (special pedagogues). All of them have their different roles in the process of career education and guidance and at the same time they work in close cooperation with each other, collaborate with parents, representatives of local communities and the world of work. In some schools good practice of creating a special - representative team for leading career education and guidance exists. Such teams are led by a senior manager - career education leader working closely with a counsellor, a psychologist and a special education teacher. Some schools seek representation on such teams from the world of work, involve parents with an interest to career education and even pupils.

Creating a team for career education at school and designing the approach to career guidance it is important to understand the unique characteristics of the pupils' community, to specify the targets and outcomes, which could refer to the pupils' learning and career planning, successful transitions and engagement beyond school.

Usually the team develops a strategic plan for implementing and monitoring career education and guidance, decides how parents and other community representatives should be involved in planning and delivering career education and guidance, how pupils with special needs should be identified and supported, how personalized guidance to each single pupil should be offered, how to deal with the pupils at risk of early school leaving.

Close collaboration of a school staff for career education and guidance and representatives from the labour market, municipalities is crucial in motivating pupils to learn, in creating learning environments which allow and encourage pupils to tackle real life challenges which require them to manage risk and to develop their decision making, team building and problem solving skills.
Online Resources


Comments on this section
In order to post a comment it is compulsory to be logged in.
Date: 2016.09.13
Posted by Aneta - Lithuania
It provides a lot of useful information that is essential towards pupils' understanding.
Date: 2016.09.13
Posted by Beata Višniak-Bakšienė - Lithuania
This section contains specific information that makes it possible to define the classes' structure, provides future activities and direction.
Date: 2016.08.03
Posted by L. Barrada - Spain
For the e-learning package, I am sure I will use some of the chapters in the near future. I keep them to use them with my own resources.
Date: 2016.07.10
Posted by Palumbo Luana - Italy
This section is very important because it gives all the tools to understand the pupils' needs, the level of their skills, their dreams about a future job. For teachers it is also useful because it offers a series of tests to know and exalt the pupils' potentialities. Teachers can also inform pupils about the concrete possibilities of working and living abroad.
The contents of the package are undoubtedly very useful, because they permit the deep knowledge of all the possibilities offered by the labour market.
In particular the "Job profiles section offers an exhaustive explanation of how the labour market requests new profiles or is modifying the existing ones., Finally it will be important to improve the section of test so students can start to think about their skills and aptitudes

Date: 2016.07.07
Posted by I. Jacquard - France
The contents are really interesting and there are a lot of online resources.
Date: 2016.07.06
Posted by Emanuela Gheorghiu - Romania
The first module Understanding pupils highlights important theoretical psychological aspects which should be considered in order to understand and identify students' personal aptitudes and characteristics; these aspects are useful when personalizing students' education pathway towards the most suitable career and life style for them.
The last chapter strikes a balance between theory and practice by providing teachers and counsellors with best practices, experiences and success stories related to career planning, guidance and counselling.